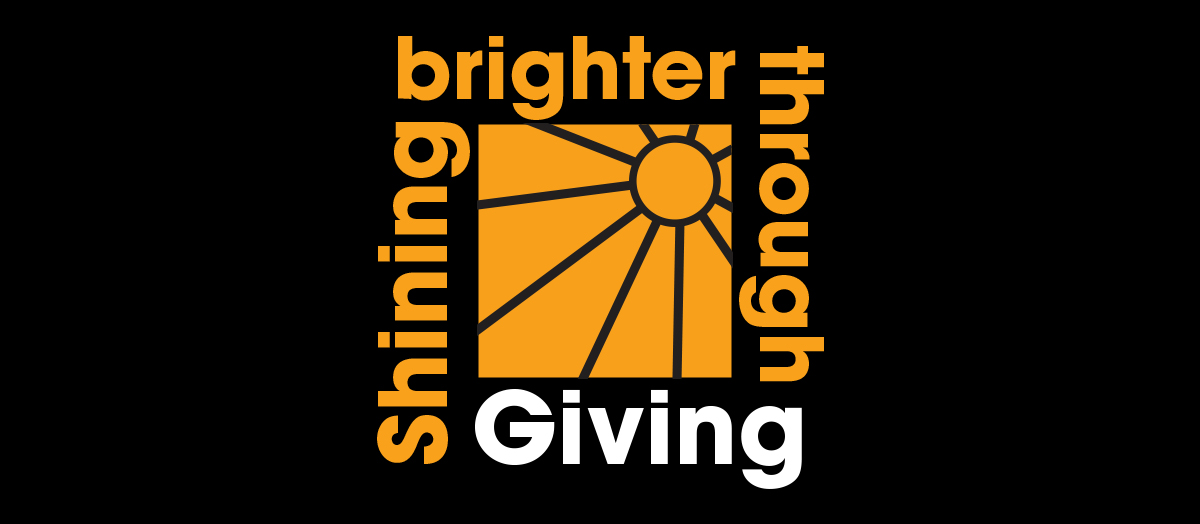 Dear River of Life
As we started the third term I felt such joy to preach the message 'State of River of Life Church'. In a nutshell I believe that we are shining brightly and are called to shine even brighter in our Lifestyles Of Making Disciples❤️🤸🏽‍♂️
I am so thankful for the broad participation across the church in so many diverse ways, which is what makes the light of Christ radiate so brightly.
In particular, I would like to especially encourage us to faithfulness in finances. We have known real grace in this area, but of late we have real strain – somewhat of a crunch point. Please do pray about this and be free to give as The Lord leads you.
I encouraged irregular givers to move to be regular – Whhooo!
Regular givers to move to regular tithers – whohhooo!!
Regular tithers to move to ministry of giving (over 10% income) – wwhhooohooo!
Not under compulsion but as genuine worship to The Lord.
Thank-you for the response to this, and for the amazing zeal and unity we have.
A reminder of the nine ways you can give, which hopefully can make that step of transaction slightly more easy :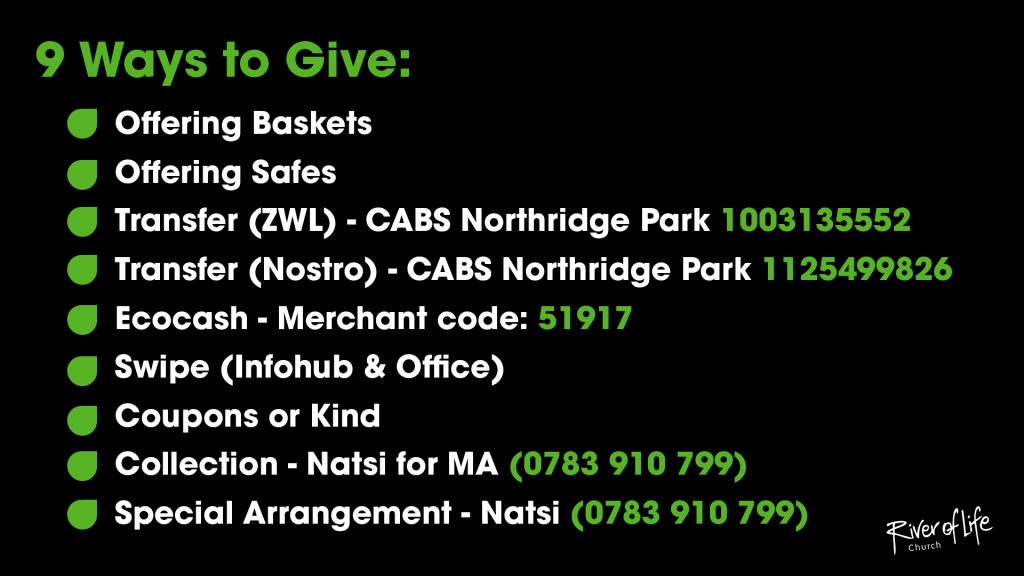 These details will also be circulated as a stand-alone graphic for easy reference.
Let's continue to press forward in the face off all the challenges and trust The Lord for an even more more radiant, life-giving expression of River of Life as we go towards year-end and 2023.
Huge love and thanks to all,
Scott