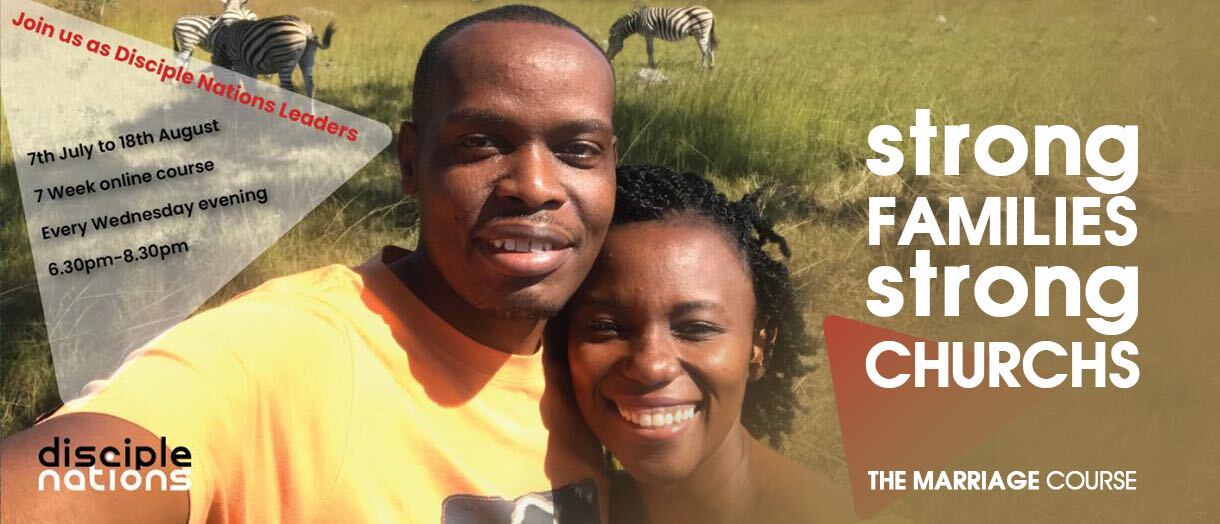 Dear River of Life,
STRONG FAMILIES – STRONG CHURCHES
Strength in family forms the basis of strength in community. As strong as the family is, so strong is the church.
1 Tim 3 v 5 : for if someone does not know how to manage his own household, how will he care for God's church?
Out of the same stable as the Alpha Course comes The Marriage Course – from HTB Church London. Disciple Nations is running this course online, starting on Wednesday July 7th for 7 consecutive weeks. The hosts will be Mpi & Rumbi Ndebele and Graham & Belinda Marsh.
We have invited a selection of around 50+ leadership couples from across the churches in Zimbabwe and Mozambique to participate with the hope of a three-fold benefit :
(1) strengthening of marriages, bringing great blessing and goodness to all the families that participate
(2) strengthening the leadership teams of all Disciple Nations churches as their marriages and families are built up
(3) equipping leadership teams to run The Marriage Course in their churches for the blessing of all the congregations
I would be so grateful for your prayer that God will strengthen leadership families across all Disciple Nations churches, and for great blessing to come through this course. Also, for great enthusiasm for Biblical marriage in River of Life Church as we seek to run this course across all congregations in the months to come.
Love and thanks,
Scott