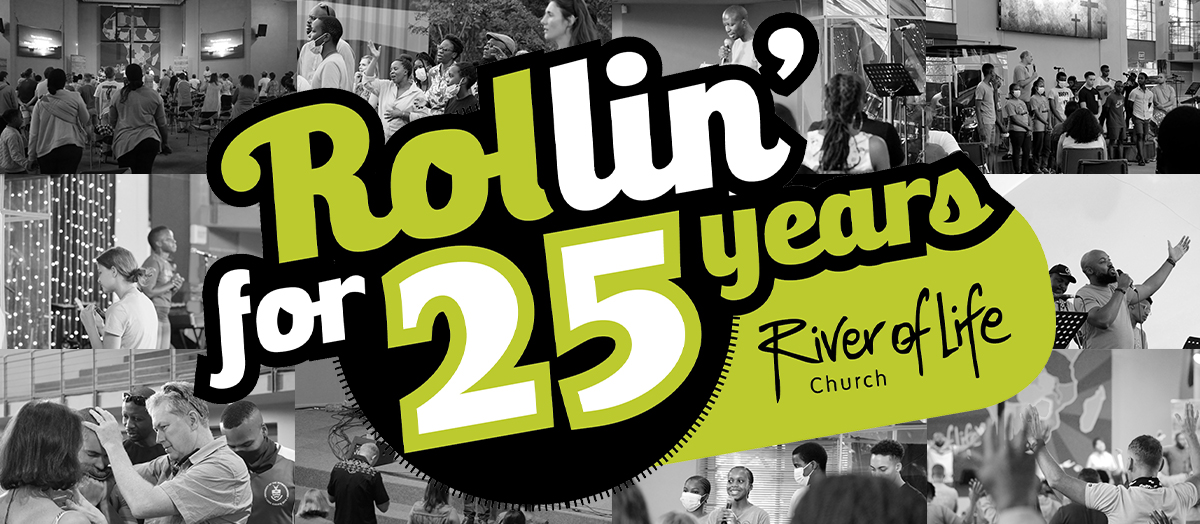 River of Life Church was planted in February 1997.
A group of believers gathered by PJ Smyth began meeting in a midweek home-group setting with a view to starting Sunday meetings.
The first Sunday meeting was held at St John's Prep School Hall. We put out 50 chairs and then needed another 100 before the meeting could begin. The church grew steadily and moved to St John's College Hall for extra space, and then to Mount Pleasant School Hall where we had our first multi-meetings.
At 1000 strong ROL planted 5 ways : (1) City congregation with Roy Chim, Taps and Flora Chizana, Tavonga Goto, the Ngandus, Makories, Mutangaras and others, (2) Byo plant with Mbonisi Malaba and others, (3) Westgate plant with Alan Norton and others, (4) Eastlea with the Smyths, Landmans, Mathiesons, Vans, Chikonzos and others , (5) Mount Pleasant with the Sibandas, Edwards, Wests and many others.
Many more adventures ensured and one of them involved the merging of ROL Eastlea with Greystone Park Fellowship in 2015. This led to a multi-site, multi-meeting format with around 1350 in attendance on Sundays, until covid hit in March 2020. Both Westgate and Bulawayo had been well established and also planted other churches by 2020.
Today, in Feb 2022, we are coming out of lockdown with some very exciting signs of life as we orientate towards the years ahead and the adventures The Lord has for us in the future.
We are all part of the most exciting story that has ever been written – the story of Christ's victorious redemption of his people through a chaotic and broken world, to the praise of his glory for all eternity!
We will celebrate our 25 year anniversary as a church around mid-year – watch this space! But the greatest celebration will still await in heaven as we continue to run the full course in what The Lord has for River of Life Church.
Let's keep rollin' 🤸🏾‍♂️❤️🤸🏾‍♂️❤️