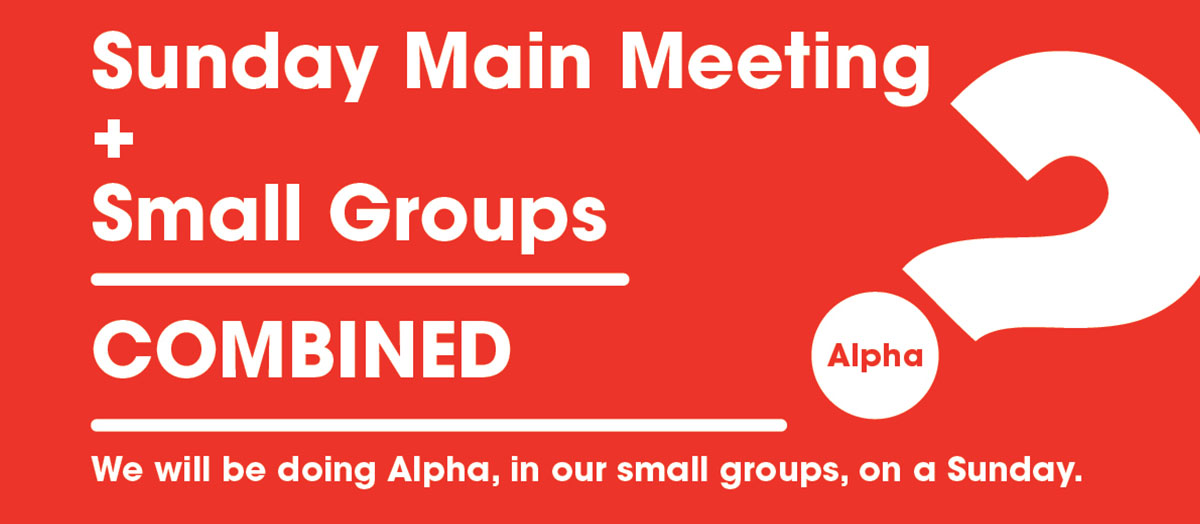 Hi River of Life,
I am so pleased to have a workable plan for meaningful connection and real relationship with each other in whatever version of lockdown we may find ourselves in this term.
This plan is based around the Alpha Film Series which is the best production from Holy Trinity Brompton yet. This content is remarkably effective for pre and early believers as well as for stronger believers wanting to more effective in discipling others.
We will be running the Alpha preach on a Sunday via Small Group, so both the Sunday connection and Small Group connection will happen at the same time for the first term.
In lockdown circumstances the Small Group leader will arrange zoom details for everyone and the group will be able to watch & discuss online. In semi-lockdown situation we anticipate meeting in Small Groups home-to-home. And if we are in free-flow…well, let's not get carried away!
We are hoping to have some local and international ROL groups that run the whole course online too. 🇲🇿 🇿🇦 🇬🇧 🇿🇲 🇲🇼 🇨🇦
The roll-out for this term is as follows :
17.01.21. Vision Sunday – Part 1
24.01.21 Vision Sunday – Part 2
31.01.21. Alpha Launch
All together : Big Zoom
7.02.21. Alpha via Small Groups
In-person or online, as permits
ALPHA all 9 weeks to Easter
4.04.21. Easter Sunday
Please check out our new website at www.riveroflifechurch.co.zw. If you are part of ROL, please register on the site and you will receive notification from there for next steps with Small Group etc.
LET THE NATIONS BE GLAD ❤️ 🌍
Much love,
Scott