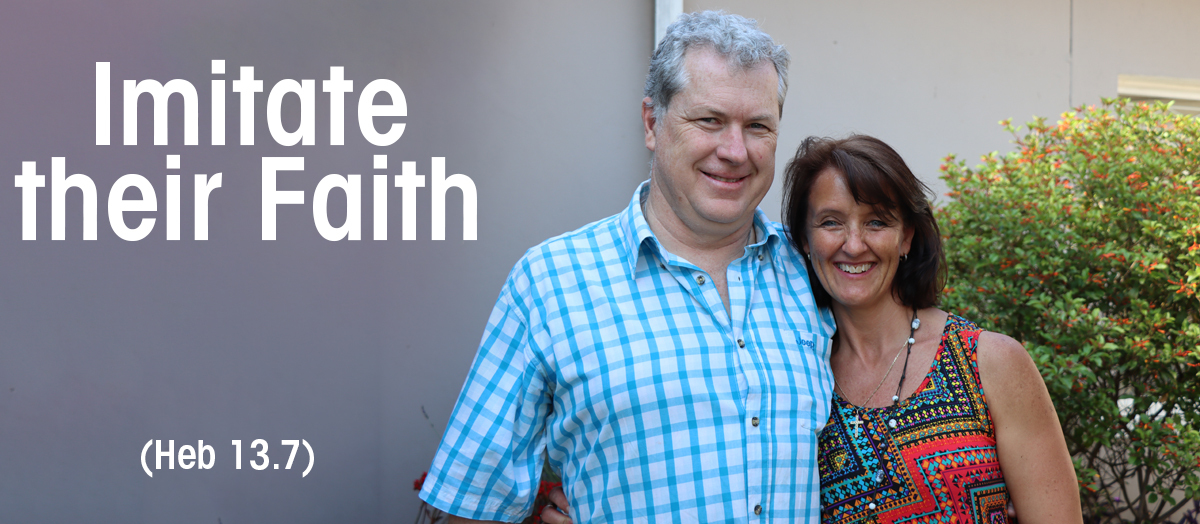 Leaders are an amazing gift in a church. 'Consider the outcome of their way of life and imitate their faith' (Heb 13.7)
Derek & Margit oversee Small Groups at River of Life.
On Wednesday last week, while training leaders online, they received the news that their son, Ryan, had rolled over on his ankle whilst playing rugby at university – and was being rushed to emergency rooms for care.
Undaunted, Derek and Margit seemlessly and courageously handled the training whilst shooting off WhatsApp's on the side – medical aid number etc. Nobody knew anything of what they were going through and the training was outstanding, with some great input from them and others.
As the dust is settling on this and Ryan's ankle is slowly returning from butternut size to grapefruit size, I reflect on the amazing blessing that our leaders are in River of Life Church. And how leaders have to carry the challenges of ordinary (and extraordinary!) life as they serve others. Godly leadership involves sacrifice – my cost for your benefit. Perfectly modeled by Christ.
Thank-you Derek and Margit for your example to us – and for ALL the Small Group Leaders, Cluster Leaders, Assistant Leaders, Worship Leaders, Rock Leaders, and EVERYONE involved in the many areas of influence in River of Life Church.
Isn't it awesome that this Scripture calls us not to imitate Derek and Margit themselves, but to imitate their FAITH. The faith we each have in Christ will lead us to lay our lives down in sacrificial service of Christ and His Body is many and varied ways.
What a blessing leaders are in the church!
Much love and blessing,
Scott