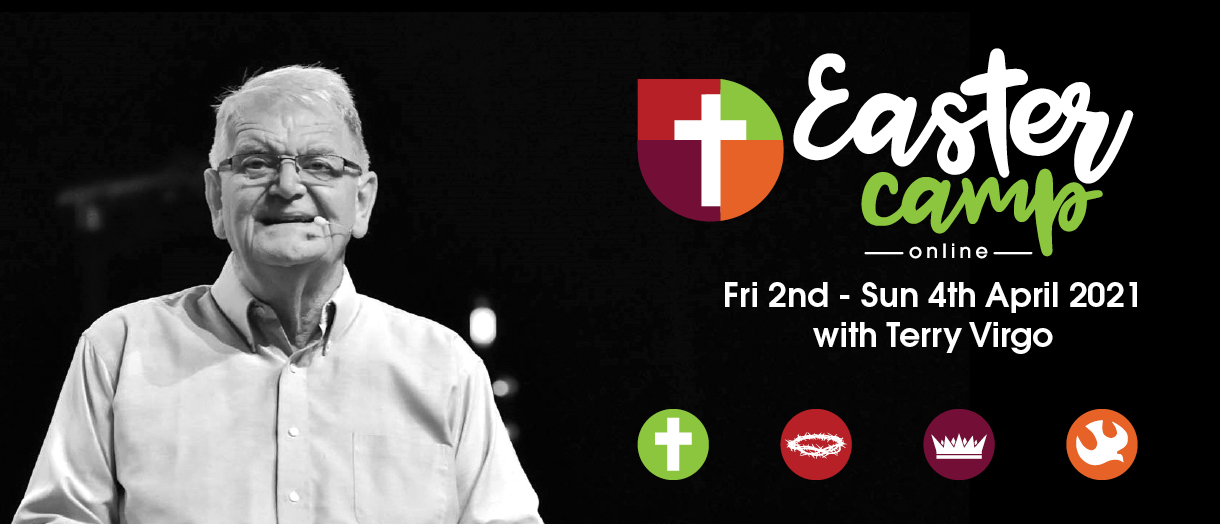 Easter Camp Online is a moment to grow in our understanding of who God is and to delight in all He is.
Terry Virgo's teaching on The Cross and The Trinity is a distillation of some of the clearest and most comprehensive theology you will hear, presented in some of the most accessible language and heart-warming emotion.
I cannot recommend these sessions more highly.
Terry ends with the statement 'The more you know God, the more you will look like God.' Let's draw close to The Lord and be changed by his Word and Spirit.
This conference is a DEVOTIONAL conference. We gather at Jesus' feet, more like Mary than Martha, to gaze upon who He IS as a fundamental priority over any action.
Please do all you can to join us on Zoom on Good Friday evening at 630pm and then for the two session on Saturday (10am and 615pm) and then on Easter Sunday morning (10am).
I look forward to seeing you there!
Loads of love,
Scott
PS : You can now watch the sessions from Easter Camp by clicking here