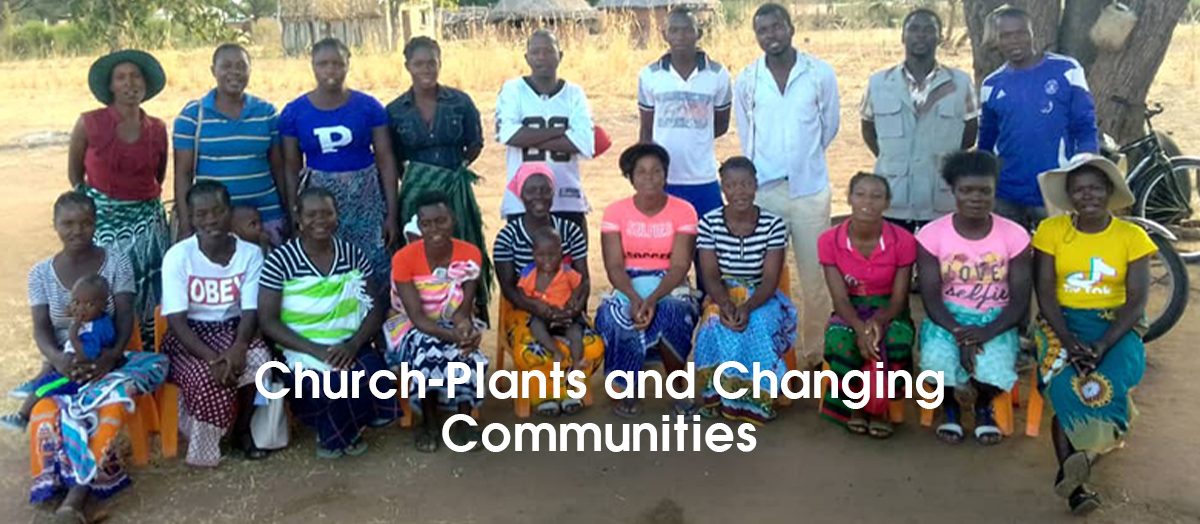 Tongai Mahobele (ROL Eastlea) teamed up with Nick Mugurahoko and Faro Chehore (ROL Dz), as well as Prince Bikausi (ROL Westgate) to visit the Disciple Nations churches in Dotito and Kaitano last weekend.
The diversity of this traveling team and the vibrancy of their reports are such great demonstrations of biblical values such as partnership, mission, love and gospel advance. My top 8 highlights from hearing their news yesterday are:
2 new church-plants. The River of Life Churches in Kaitano have planted two new churches into neighbouring Mtasa and Nyamapureti in the last few months.
Baptisms. 32 people were baptised in these church-plants over the Easter holiday.
4am journey on Sundays. The Kaitano leaders travel by foot from 4am to 9am to reach Nyamapureti (on the Moz border) on a Sunday to assist in strengthening the church. Then travel home by foot from 2pm to 630pm. I am so thrilled to hear of this commitment.
Africa Alive with GOATS. The Kaitano area is not well suited to poultry, so the church has decided to do business with goats and it is taking off.
Together Sunday. Tariro Community Churches in Dotito gathered four congregations for Sunday celebration, especially rejoicing after Covid related challenges.
Bibles. There is a hunger for God's Word and we are acting with more intentionality to arrange for Bibles and other teaching resources into these areas.
New leaders and elders. Leaders from Harare and Dotito are helping to develop new elders in Kaitano as the work is growing. So exciting to see this urban and rural partnership in the gospel.
Learning, Encouraging & Equipping. Tongai, Nick and Faro were able to learn soooo much…and also encourage, bless, strengthen, pray for and equip all those on the frontlines of these rural church situations. Lord, may many come to you through these churches.
I am praying for multiplied effectiveness like this as we continue to 'go into all the world and make disciples of all nations'.
🤸🏽‍♂️🌟🤸🏽‍♂️🌟🇲🇿 🇿🇼 🇲🇼 🇿🇲 🇹🇿