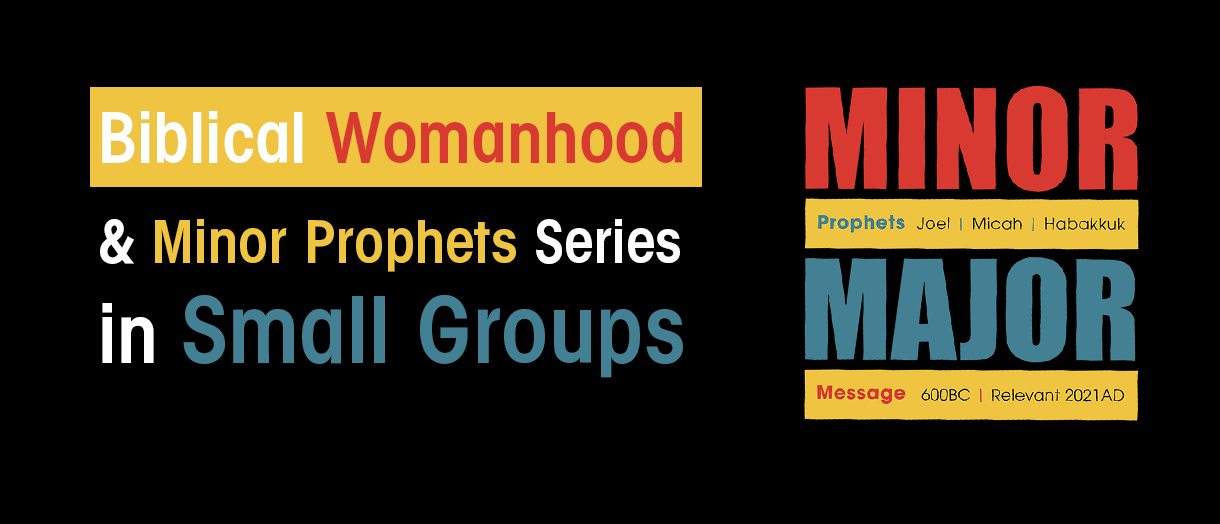 Following the very positive feedback on Biblical Manhood I thought it would be appropriate to preach a message on Biblical Womanhood. I am now enjoying preparing that and anticipate preaching this, with the help of at least one other woman, after the planned series on Minor Prophets.
Our emphasis over the next 6-8 weeks will be towards enjoying our Bibles. We are going to be reading and exploring some lessor known passages and, I hope, delighting in the extraordinary power of every page of Scripture. Seeing even the smallest and most obscure books of the Bible carrying the consistent and compelling message of God's love and grace in Christ.
Please see if you can do the following two things over the next 8 weeks:
1) Have a physical Bible in your possession, ideally with a pencil and ruler with which to read daily.
2) Join a small group for Bible study and help each other grow in our daily engaging with Scripture. (If you need to sign-up, click here)
Minor Prophets, Major Message.
See you Sunday!
Much love,
Scott