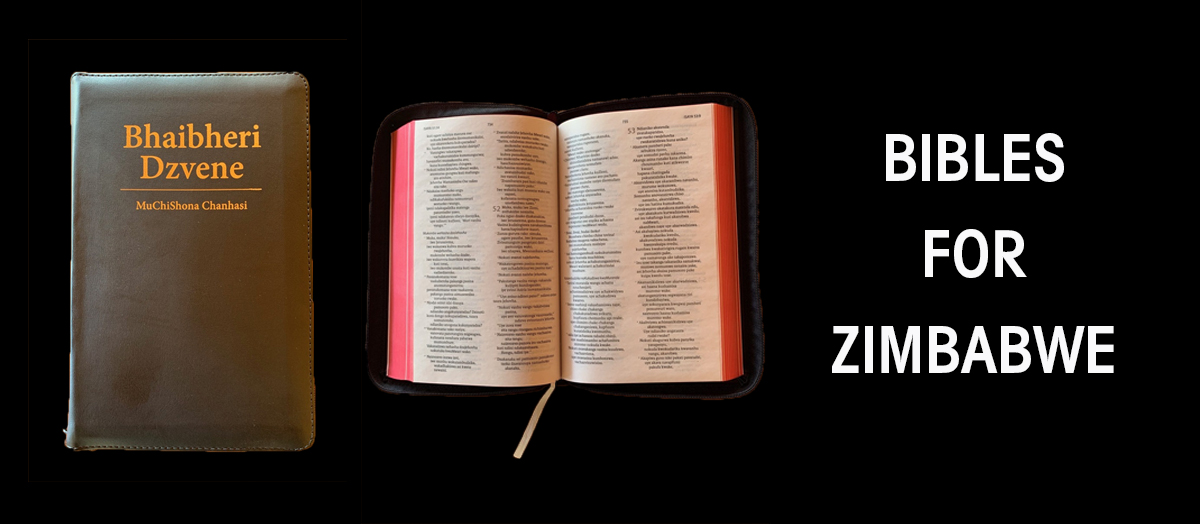 River of Life Church, in association with Biblica Zimbabwe, did our first distribution of 300 Bibles in Chiweshe, Mashonaland, in April. The Bibles are superbly printed and in vernacular Shona – MuChiShona Chanhasi. We are expecting a delivery of Ndebele Bibles in June for distribution in Matebeleland next.
ROL has paid a donation of US$5.00 per Bible (US$ 1500.00 for 300) and is recovering an average of US$ 4.00 each, as the people receiving the Bibles delight to pay a contribution to be rolled forward for the benefit of the next recipients. I am hoping we will be able to grow a revolving fund, underpinned and strengthened by us as a church, that is able to finance more and more Bibles each year.
We are currently moving towards a target of 1000 per month being distributed throughout our Disciple Nations network and Africa Alive relational links. Perhaps 10000 Bibles per year would be a good target for 2021 and maybe we could aim for higher than that in 2022. We are also pursuing leads to distribute within Prisons on a special dispensation basis.
I would so value your prayers that God may open to us a door for the Word, to declare the mystery of Christ (Col 4.3).
Thank-you for your partnership in the gospel and for the generosity of heart in River of Life that has made this possible.
Love and blessings to you,
Scott