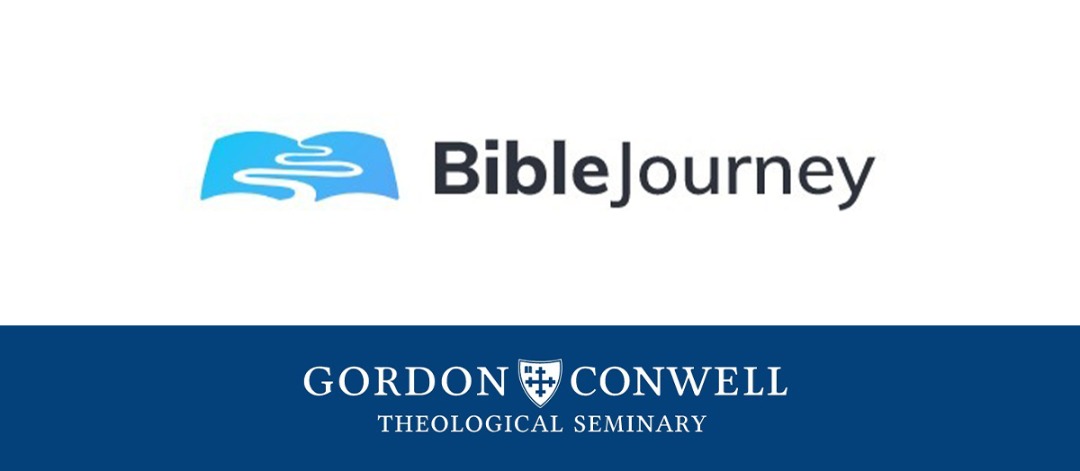 Starting in January 2022, River of Life is able to offer the certificated Bible Survey Course from Gordon-Conwell Theological Seminary – free of charge.
GCTS is a well renowned Bible School, with Billy Graham as one of its founding influencers. It has four residential campuses in the US (Boston, Hamilton, Charlotte & Jacksonville) and teaches in five languages with a growing online presence.
The Seminary offers its Old Testament and New Testament Survey course ONLINE in a full multimedia portal called BIBLE JOURNEY.
This broad-sweeping course takes a thorough look at the text and the context of Scripture from Genesis to Revelation over a 1 year period with an estimated study time of 2.5 hrs per week (30 mins per work day). The use of video and travel has been strongly incorporated to enrich the learning experience.
The course is offered in 6 modules with 7 to 8 studies each, totalling 45 weeks of study in the year:
Pentateuch – 8 weeks
Jan – Feb
History & Poetry – 7 weeks
Mar – Apr
Prophecy & Restoration – 7 weeks
May – June
The Gospels – 8 weeks
July – Aug
Acts & Paul's letters – 8 weeks
Sept – Oct
Epistles & Revelation – 7 weeks
Nov – Dec
If you have a desire to engage with scripture more deeply and have good internet connectivity this course is highly recommended for you.
The course has been made possible to us free of charge by special friend called Gary McDowell. Gary is one of the Board members of Gordon-Conwell and has a keen interest in developing church leaders in Southern Africa and has offered us 150 places fully sponsored. The only requirement from us would be full commitment to complete the course which has a tracking system online as you complete modules.
If you are interested in signing up for this course, your next steps are as follows:
OCTOBER
1) Send your name and email address to Tendai on the church number: 0783 910 799
2) Make sure you can commit to completing all the sessions by checking out the website and seeing the overview of the course. I would encourage you try out the free trial by filling out the form available on this link here.
NOVEMBER
1) During the 1st week of November, the ROL office will contact each person asking them to confirm if they will be able to do the full course starting on Jan 1st, 2022.
2) All confirmed names will be sent to Bible Journey by 10th November. 
3) All Free Year Passes to be issued out before end of November.
DECEMBER
1) Final individual preparations to start the course on Jan 1st, 2022.
I hope this gives you a good overview of the opportunity and I really look forward to doing this journey with as many people as possible next year.
Many blessings,
Scott